Supported by



www.latitude38.com


PredictWind has set up a free tracking page that includes the track of each participating 2023 Pacific Puddle Jump boat. Get the setup instructions here.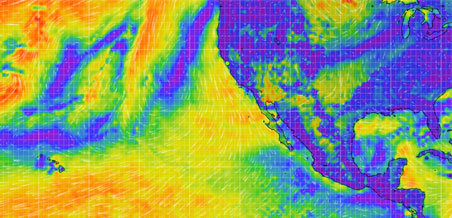 Click here to view the 2023 Pacific Puddle Jump Fleet.
---
PredictWind Webinair February 1
January 2022 - You are invited to a special Zoom webinar covering the basics of how to use the PredictWind Offshore App including polars, weather routing settings, file sizes & downloads offshore, GPS tracking and more.
If you are in Puerto Vallarta you can view it at 2 pm, or noon in California, and 3 pm in Panama on February 1, 2023.

Click This Link to Register

After registering, you will receive a confirmation email with info on joining the webinar. Don't miss this opportunity to enhance your knowledge of PredictWind's dynamic software.
---
South Pacific Bon Voyage Events
January 2023 -Join us for our own presentation on the PPJ crossing and cruising French Polynesia andl presentations on Tonga, Fiji and New Zealand, hosted by South Pacific sailing experts.
January 27 & 28 -, Shelter Bay Marina, Panama (Caribbean side), 10am – 1 pm
January 30 - Vallarta Yacht Club, Nuevo Vallarta, 4-7 pm
---
April 2022 - Imagine how you'd feel if you'd worked for years toward the goal of island hopping across the South Pacific aboard your own boat, when your window of opportunity to chase that dream suddenly slammed shut, leaving you and your boat in an infuriating state of limbo. Read More...
---
December 2021 - I am told by a variety of sources that from San Francisco to Panama many sailors are eager to begin their long-delayed South Pacific cruising plans in the coming months. Yet uncertainty remains regarding the reopening dates of many South Pacific nations. Read More...

---
November 2021 - Boats registered with the PPJ are eligible to participate in a special PPJ bond and clearance package offered by the Tahitian yacht agent Tahiti Crew for a reasonable fee. The package includes clearance in and out, bond exemptions for crew, a duty free fuel certificate and discounts. Read More...

October 2021 - GOOD NEWS! Although French Polynesia's maritime borders remain closed, as they have been since March 2020, the territorial government's maritime agency, DPAM, has given us it's wholehearted approval to promote and operate the 2022 Pacific Puddle Jump. Read More...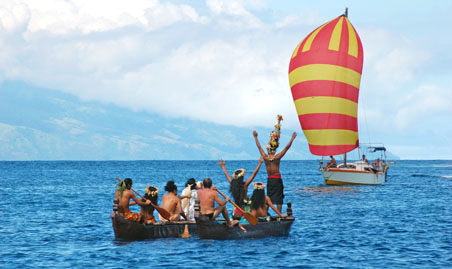 This is the official homepage for the annual Pacific Puddle Jump rally. It is not to be confused with the PPJ group hosted by Groups.io (previously by Yahoo). Although that group is not directly affiliated with Latitude 38 or this site, the group members share useful tips and info about Puddle Jump-related topics. All would-be South Pacific cruisers are welcome to join it.
---